Hey Missouri!  Congratulations on passing Amendment 2.  So you are asking, "now what happens?" We have the answers and we will walk you through all of the aspects of implementing Amendment 2 and tell you what happens next and when so you will be ready to act on any of the aspects of the soon to be legalized cannabis industry in the State of Missouri.  
Patients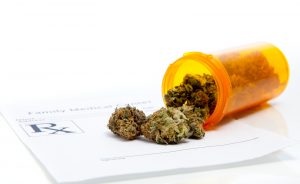 Patients interested in getting a prescription from their doctor for medical marijuana will be able to contact their General Practioner (GP) or specialist after June 4, 2019, and request a prescription.  However, just because you have a prescription in hand does not mean you will be able to walk into a dispensary and purchase just yet. We'll cover the deal with dispensaries later in the article but for now, you need to know that the Rx you get for medicinal marijuana after June 4, 2019, will enable you to begin cultivation of up to 6 plants and that Rx is valid for 12 months and will cost $100 annually to keep the prescription valid and up to date.  
You will need to provide that signed, valid prescription to the State of Missouri and apply for your cultivation, purchasing, and possession card.  It will cost $25 just to complete the application and if your application is approved, you will pay the additional $100 annual fee. If you don't complete your application within 30 days of obtaining your prescription from the doctor, you will need to go back to the doctor and start the process over again.  
What qualifies you for a card?
Great question.  There are a number of conditions that qualify a patient for a medical marijuana card and below is a rather comprehensive list of qualifying medical conditions.
Qualifying Medical Conditions
Cancer
Epilepsy
Glaucoma
Intractable migraines (unresponsive to treatment)
Chronic medical condition causing severe pain or muscle spasms that are persistent
Debilitating psychiatric disorders (including PTSD)
HIV/AIDS
Chronic medical condition ordinarily requiring prescription medication with a tendency to cause physical or psychological dependence (e.g. opiate based medication)
Terminal illness
Any other condition recommended by a physician

That last bullet leads you to the question of whether or not so-called "Cannabis Doctors" will start setting up shop in Missouri and that's another great question that we'll cover under Physicians and Caregivers.  
The short answer to that question is probably.
So once you have your card, (that you will not get before July 4, 2019, because the State of Missouri has 30 days to approve your application) you will be able to cultivate your own medicinal marijuana plants.  You will also be allowed up to four ounces of medicinal marijuana every 30 days unless your prescribing doctor provides an exemption.
You will be able to "move about" with up to a 60 day supply (so 8 ounces) and if you are cultivating plants at home, you may keep up to a 90 day supply on your property, under your control.  That language, "under your control", hints at the myriad of issues that can accompany growing your own plants at home.  
From kids to your own security, make sure you think through all of the aspects of growing your own plants at home before you commence. We also recommend buying a strong box (especially if you have kids) to secure your supply when you need to secure it.
That takes us to the other methods of consumption because these other methods of consumption may not appear to look like medicine, especially to a child or someone unfamiliar with the cannabis industry.  Edibles are the most likely form to be mistaken for an innocent piece of candy or cookie so please, make sure you secure your supply so accidental ingestion does not happen on your watch.
Here is a list of the methods of consumption Amendment 2 allows:
Ingestion (e.g. capsules, drinks, oils, etc)
Inhalation (Vaporization or Combustion of plant material, extracts, or oils)
Topical (ointments, balms, moisturizers, etc.)
Transdermal (patches or suppositories)
Consumption (edibles)
Other (physician recommendation)

Cultivation
You will be able to get your application to cultivate up to 6 plants on Tuesday, June 4, 2019, but you will need your signed prescription.  
For those interested in large-scale production, the rules are different.
Large-scale cultivators will be able to get their applications on the same day as patients, June 4, 2019, (that will be a busy day for the State of Missouri and its residents) and they will need to provide proof that the enterprise will be majority owned by Missouri residents.  
While large-scale cultivators can "pre-file" as early as January 5, 2019, the State of Missouri won't officially start reviewing all applications until August 3, 2019.  The State of Missouri is claiming they will approve (or deny) all application for large-scale cultivation within 150 days (5 months) from the date the application was filed.
Growing facilities with approved cultivators will be allowed to utilize a 30,000 square foot space to grow up to 2800 flowering plants and that "license" to grow will be valid for three years.  
After the three year period elapses, growers will need to complete the official renewal process that will run up to $10,000 and there will be an annual fee of $25,000.  
Clearly, this level of cultivation requires substantial start-up capital and there are many groups and shop owners who have been preparing for this for years so if you plan to start the process now, be aware that there are some folks way ahead of you and who have ample capital to fund their growing enterprise.  
Dispensaries and Infused Products
Dispensaries will follow the same rules and guidelines regarding the application process, meaning that dispensaries will be able to begin the application process of June 4, 2019, just like patients and large-scale cultivators.  
Like large-scale cultivators, the State of Missouri will require the dispensary is majority owned by Missouri residents and the State has also put a limit on the number of dispensary licenses it will grant one entity.  That number is five.  
So no single entity will be awarded more than five licenses and there are some additional rules as well.  The State of Missouri (based on how we voted) will ensure the industry is spread as evenly across the state as possible.  Missouri has eight congressional districts and the state is allowing 24 licenses per congressional district (192). Future changes to districts will not affect the number of licenses allotted.  

Dispensaries will be responsible for keeping a secure ledger of transactions that identify patients using patient numbers for five years. Ledger should include:
Amounts and types of marijuana sold;

Amount of money exchanged;
Taxes collected;
Total sales amount
Obviously this is so patients (and non-patients) cannot share their medicinal marijuana cards with other people and "game the system" so to speak.  
For those enterprises that plan to manufacture infused cannabis products, the same application process applies meaning that earliest approval will be  240 days from the earliest application date Dec 6. I.e. no earlier than Saturday, August 3, 2019.
The State of Missouri will limit product manufacturing facilities to three licenses per entity and that license is valid for three years.  Like growing and cultivation operations, the costs are somewhat steep with an application fee of $6000 ($3000 after three years have elapsed, so by 2021 the application fee will drop) and a renewal fee of $10,000 annually.   
As was the case in other states that have approved medicinal marijuana, safe packaging is a vital aspect of compliance with the law.  
Packaging must include
     Dosage

     Instructions

     Length of effectiveness

     Marijuana/Marijuana-Infused Product must be on the label in a large font
If you are interested in getting a leg up on packaging, you can look to the City and County of Denver as they have provided this helpful packaging guide to the residents of their state.  
Physicians and Caregivers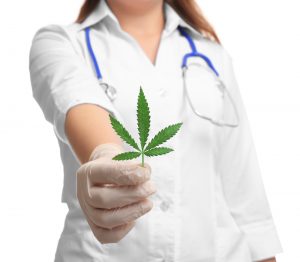 Licensed physicians cannot be charged with any criminal or civil liability under Missouri Law or sanctions or discipline by Missouri State Board of Registration for the Healing Arts for owning, investing in, being employed by, or contracting with any licensed cannabis entity. Nor can such punishments be levied for providing a physician certification to a patient.

With regard to prescribing medicinal marijuana to minors, a physician may prescribe medicinal marijuana to a minor so long as the parent or legal guardian provides clear consent.  Additionally, physicans are not required to adhere to mandatory reporting for minors so long as parental consent is provided.

Missouri defines a caregiver as the person designated as the primary caregiver for a qualifying patient.  That means that the caregiver is primarily responsible for the patient's well-being and must designate the patient, by name, on the caregiver application for medicinal marijuana.  
A caregiver may apply for and obtain approval for up to three total licenses to purchase/obtain cannabis on behalf of the patient for whom they are the designated primary caregiver.
There is an age minimum as well.  Caregivers must be at least 21 years of age, pay the $25 dollar application fee for each application, and can begin the application process of June 4, 2019, just like the rest of us.  
Caregivers, are, however, allowed to cultivate up to six plants per patient (plus self) but only in a locked and secured facility.   To do so, caregivers must apply for and be granted a cultivation card and the cost for that card is $100 annually.
Other Important Details
Testing
In other states that have legalized medicinal marijuana, testing by a third party lab is common and customary and many sources recommend only purchasing products from enterprises that utilize third-party testing labs.  
Testing labs will follow the same application process with the same availability date of June 4, 2019, and the application fee for testing labs will be $5000 or less.  You can read more on the entire testing process and labs provided by the Association of Public Health Laboratories here.
Taxes
And a reminder that you will be paying 4% tax on all cannabis products and up to 5% of the revenue we generate will be used to manage the department overseeing medical marijuana.  The rest will be deposited into the Veteran's Health and Care Fund which is pretty great. Nice to know that our patient purchases will also be helping Veterans.
Who's in Charge
The Missouri Department of Health and Senior Services will oversee the applications and approvals and you can imagine how busy those folks are going to be so please, try and be considerate and polite to them in all your communication with these folks who will be shouldering a great deal.  
What the MO Dept of Health and Senior Services Will Do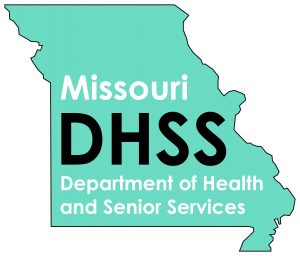 Grant or refuse state licenses for the cultivation, manufacture, dispensing, sale, testing, tracking, and transportation of marijuana for medical use;

Fine licensees for violations;

Create new rules that are in line with the amendment;

Can't unreasonably restrict access for patients

Rules must be reasonably necessary for patient safety or to restrict access to only patients and licensees

Create applications;

Require and enforce seed-to-sale tracking system among licensees

Create requirements for securely transferring marijuana within Missouri;

Charge up to $5,000 for certification;

Create a scoring system for applicants

Applies only if too many applicants.

Multiple Factors (3.1.h)

Create a new legal framework;

Set fines and other punishments for violating rules

Create new duties and positions within Department

Provide guidance for local governments

Create requirements for inspections, investigations, searches, seizures, and other enforcement activities

Create administrative penalties for violations

Prohibit misrepresentation, unfair business practices, and illegal advertising

Restrict signage, product displays, and other displays for the public. Appropriate identifying signage still permitted;

Create and manage ID cards for all businesses participating, and require fingerprinting and background checks for all owners, officers, managers, contractors, employees, and other staff involved in the business;

Set security requirements for business premises housing marijuana;

Regulate the storage and transportation methods

Regulate sanitation requirements;

Regulate labeling and packaging requirements

Regulate what records are to be kept

Require reporting and transfer of tax payments;

Require independent testing for quality control

Maintain confidentiality (only use information for purpose of amendment)
Where can you grow?
Must grow in Missouri

Must manufacture in Missouri
Denials of application appealable to the Administrative Hearing Commission and then to judicial review.
Gosh, that is a lot, isn't it?  Since there is currently, no information on the medicinal marijuana oversight on their Website, we are not sure how prepared they are for the onslaught of applications, questions, and Website visits they will receive from here on…so again, please try and be considerate and polite to these folks who will be managing a great deal (in addition to their existing roles and responsibilities).  
What Happens if I Break the Rules?
If you break the rules and possess more than the legally allotted amount (say, a little less than double the legal limit) you will lose your patient ID card and incur a fine.  
If you have more than double the legal limit in your possession you will not only lose your patient ID and incur a fine but you will also be subject to one year of jail time.  
Just follow the rules and you won't have to worry about it.  
Remember These Dates and Reference These Resources
By now, you have likely memorized the June 4, 2019 date (again, that's going to be a very busy day for the State of Missouri and its patients) but here are a few other dates to keep in mind:
June 4, 2019 Applications available for patients, growers, caregivers, and dispensaries
July 4, 2019 (a holiday so *shrug*) the first 30 days have elapsed and the State of Missouri will have (hopefully) approved patient applications as promised.
August 3, 2019 Dispensary and Grower/Cultivation applications approved (if filed by December 6, 2018)
Link to the Missouri Secretary of State office information and applications.
We hope this has been helpful.  We will continue to provide updates as we learn more and we will be your resource for all the news as well as a resource for supplies and helpful information on cultivation, processing and, of course, consumption.  
Stay tuned.  
Yours in the love of the green,
The Team at Bloomatory